The Collective Memories of Disasters in Asia: Kumamoto Earthquake
A strong local community – the real "first responders" – organizing itself to reduce disaster risk and provide assistance in the immediate aftermath of a disaster is a very critical aspect of any disaster management plan.

Four years have passed since the Kumamoto Earthquake. Two consecutive earthquakes with maximum intensity of IX (Violent) occurred within 28 hours, partially and completely destroying more than 40,000 buildings. Aftershocks made the affected people feel more uneasy, especially those who were sheltering at the evacuation centers. The number of disaster-related deaths (84) exceeded that of direct deaths (50), according to Fire and Disaster Management Agency of the Ministry of Internal Affairs and Communications(as of 28th October, 2016).

SEEDS Asia conducted an initial survey after the earthquakes and provided emergency support to the affected residents in Uki City. Over the weeks and months, partnering with the City Social Welfare Council, the activities aimed to build an environment where individuals could help each other, responding to their specific needs through house visits to temporary housing, and organizing community meetings.

Now that we are facing the COVID-19 crisis, and the Governments' recommendation to stay-at-home to contain the virus spread, it is difficult to imagine what the situation would be if the COVID-19 crisis is compounded by a disaster such as torrential rain or an earthquake! What if we need to stay at an evacuation center where social distancing is quite impossible, without personal protective equipment? Experience has clearly shown that in preparation for such "multiple" emergencies, planning beforehand and building relationships with family, neighbors and different local stakeholders to secure decent space among evacuees (or evacuating at home or even at a friends' places) before anything further occurs would be very important.

The Kumamoto Earthquake and other disasters have provided valuable lessons that we can use throughout the world in ensuring safer lives. SEEDS Asia will continue to help people and communities become more resilient and reduce disaster risk. On this day, we pray for more peaceful and resilient lives for the affected and vulnerable communities, and reaffirm our commitment to continue to work with them in the future.

Photos 1: Messages collected in Tamba City, Hyogo for the affected population in Kumamoto
Photo 2: House visits at temporary housing
Photo 3: Inside an evacuation center in Uki City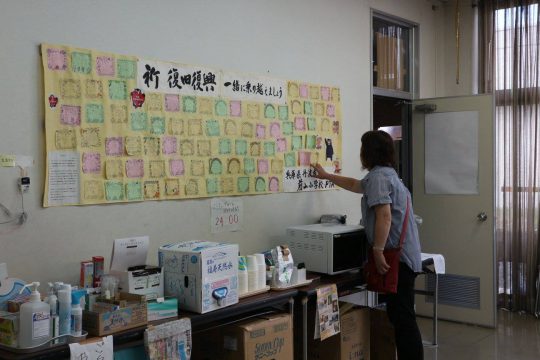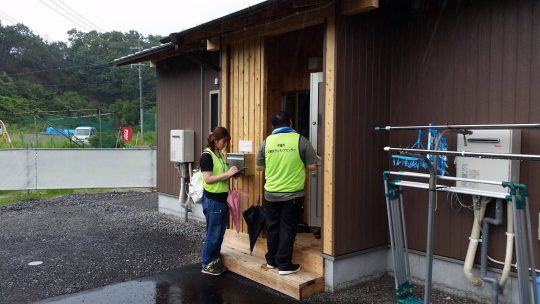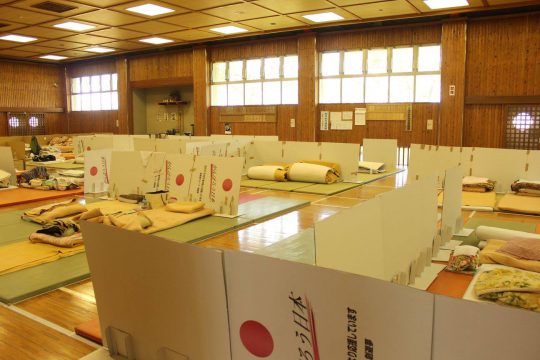 Tags:
05/07/2020