[Philippines] Distribution of School Disaster Risk Reduction and Management Team Operations Guideline

Schools are always located close to communities, making them ideal locations to ensure the safety of children, as well as to function as an evacuation point. SEEDS Asia promoted this approach in its JICA-funded project in Cebu, Philippines – "School Disaster Risk Reduction and Management Team Operations Guidelines" – to help local schools to initiate activities on disaster risk reduction and management.


The Guidelines was jointly developed by the SDRRM Instructing Team and SEEDS Asia, and was used to provide guidance to School Division Offices in the Cebu province over the last two years. Efforts have also been made to ensure that schools not involved in the project are also able to access and implement the Guidelines. The Guidelines, currently in its first edition, is expected to be further enhanced and expanded by the Philippines Department of Education.


The recent COVID-19 crisis has affected some of the project activities (including the First National Conference, where the Guidelines were to be distributed). Instead, the SEEDS Asia Cebu Team individually visited schools and other stakeholders to distribute the Guidelines.


Children are our future, and safeguarding schools as critical community infrastructure is an important element of disaster risk reduction practice!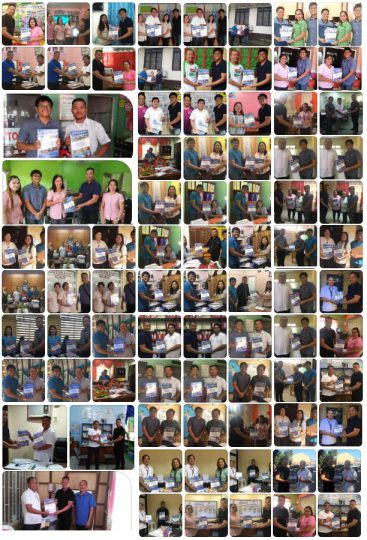 Tags:
04/14/2020